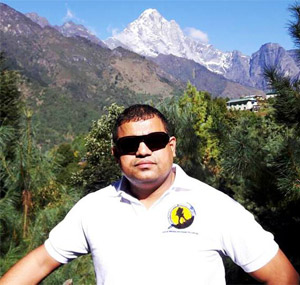 Dr. Dhananjaya Regmi
Dhananjay Regmi is an eminent environmental activist of Nepal. He has obtained a PhD in Environmental Earth Science from the Graduate School of Environmental Earth Science at Hokkaido University in Sapporo, Japan in 2006. Prior to his PhD, he served in Nepal as a Geography Teacher in Budhanilkantha Higher Secondary School and as a Research Assistant in the Himalayan Climate Center in Kathmandu Nepal. After completing his PhD, he served as a Post Doctoral Research Fellow to the Global Land Project, NODAL office in Sapporo, Japan. He has completed a three-month course on dendrochronological research in Arizona University, USA as a Haury Fellow. In Nepal, Dhananjay has been working as an adjunct professor in the central department of Geography at Tribhuvan University in Kathmandu, Nepal. Similarly, since 2007, he has been involved in the field of ecological restoration and restoration activities in Nepal as the President of SER Nepal. He is also the Managing Director of Shibani Hydropower Company Private Limited and Chairman of Himalayan Research Expedition (HRE) Nepal and Himalayan North-face Resort, Lukla . HRE is a scientific trekking agency to support for mountain researcher and scholars in Nepal Himalaya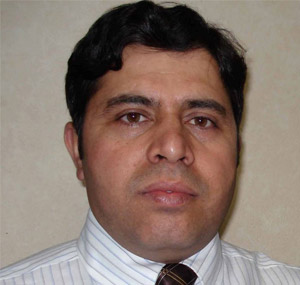 Ram Raj Rijal 
Ram Raj Rijal has been working as a Research Manager in The Himalayan Research Expedition (P) Ltd, Kathmandu Nepal. He has obtained Master's Degree in Sociology/Anthropology from Tribhuvan University, Kathmandu Nepal, 1998. He has awarded Ainu Research Center, Hokkaido, Japan as Research Fellow in 2004. He has obtained some national and international training courses relating the Ecology, Anthropology, Society, Culture and Tourism. He has contributing regularly in the field of mountain research & expeditions in Nepal.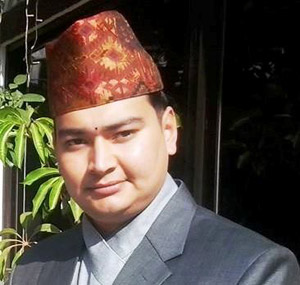 Pravin Shah
Mr. Pravin is a senior city tour officer. He has been working in HRE from last 10 years as a city tour manager. He has outstanding knowledge about the history culture and major tourist places of Nepal. He has very good hospitality and client response skills
Sagar Bhattarai/ Finance officer
Mr. Sagar Bhattarai is a finance officer. He has recently joined the HRE as a Finance officer. He has good knowledge to preparation of accounts, keeping books, dealing with tax return forms and maintaining financial records of the company. 
Deep Rai
Mr. Deep Rai is a very professional trekking guide in Nepal. He has been working in HRE from last 10 years as a Trek officer. Deep has accomplished the number of expeditions in the Nepal's Mountain Himalayas like; Sagarmatha, Annappurna, Langtang and other Mountains as a trekking guide. He knows thoroughly about the major trekking routes of Nepal.
Banita Khanal
Banita Khanal is a content writer. she is responsible for website updates. A Masters in Business Studies, Khanal has published her writings in national dailies too