Welcome to Himalayan Research Expeditions
The Himalayan Research Expeditions (HRE) is a government authorized trekking company established specifically to provide exclusive trekking and research services to researchers, naturalists, and explorers from all over the world. In addition to clean and healthy trekking services, we also assist clients with the acquisition of all research, trekking, climbing, and related pe...
[ + Read More ]
Message From Chairperson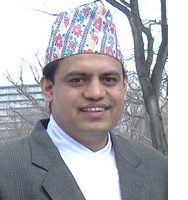 Nepal is a favorable destination of researchers from different academic backgrounds. In fact there is no place in globe where we can find such a diversified landscape, culture, and ethnicity within such a small territory. I personally call it a "living laboratory" for all sorts of research within the physical and social scien...
[ + Read More ]